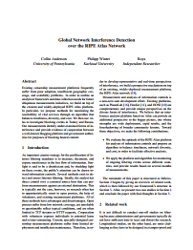 The outcome of our research project was published in the FOCI'14 workshop. You can download the research paper by clicking on the image to the right.
Our code, atlas_tools, is freely available under the GPLv3 license. It is written in pure Python. You can get a copy of atlas_tools from GitHub:
We are happy to extend our code. Please feel free to send us patches!
If you want to cite our paper, please use the following BibTeX record: